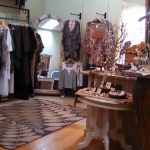 Sage of Grace Apparel.
We carry many different Apparel Lines, primarily from Italy, Paris, and Los Angeles.  The fabrics are luscious, cozy, comfortable, fashionable and cozy.  You will find gorgeous Wraps, Kimonos, Sweaters, Dresses, Pants, Skirts, as well as Seamless Leggings and Tops.
Pictures are indeed worth a thousand words, but come in and admire the workmanship while trying it on. Use all your senses to experience the beauty of each creation we have a relaxing atmosphere, and you'll want to check out our boutique frequently as our unique and often one of a kind products change frequently.
Click or tap the tiles below to view the full photos, click or tap off the photo to close the popup…
---